You never know when the next emergency situation is going to happen, but we can all be better prepared to handle them when they occur. Wanda has the experience and knowledge to get you prepared for any type of emergency that may happen. I've been fortunate to listen to Wanda speak about emergency preparedness on multiple occasions.
If you are prepared it helps emergency responders and having someone like Wanda educating our public is critical to how well your emergency responders can react during an emergency. Help yourself and help your community by being prepared.
Wanda is knowledgeable in all areas of preparedness. She has made me aware of several safety measures that I need to take care of in and around my home.
When we talk about emergencies, whether they be fires, earthquakes or other sorts of disasters, there is an implicit level of anxiety because the subject itself is anxiety producing. Having lived through an emergency situation herself, Wanda Vollmer understands on both a personal and professional level how emergencies and natural disasters can impact people; she gets it because she's been there. But she also gets it because she's done her homework.

Wanda is attentive, thorough and very detail oriented. If you have special needs (be it a health condition, disability, food allergies or chemical sensitivities) she will make a point of incorporating it into your disaster plan. These qualities are a powerhouse combination in a disaster planner and will help you/and your family feel empowered and supported by both her services and who she is as a person.

Personally, I am someone who continues to become more of an amateur expert in disaster planning because of my role as a President of a Firewise Community. And, I know there is always someone who knows more or has a different perspective that can help me see things from a different angle and offer new and valuable insight and information. I also know that doing it for other people does not make it easier to do it for yourself, so when I heard about Wanda's services, I was intrigued… And once I spoke to her prior to booking an appointment, I was sure I wanted to work with her.

So whether you are uniformed and want an expert to help, or, if you are already well informed but want to make sure you have all your bases covered, Wanda can be of great service and help, you have more "peace of mind" for the many things life can throw at you. I am grateful for the experience and relieved to have Wanda as part of my support network. If you are considering utilizing her services I would encourage you to not hesitate, because we just never know when life is going to change.
I would highly recommend Wanda's preparedness services. Her process was thorough and thoughtful and offered a clear step-by-step plan of action. She followed up with check-in's, encouragement and holding me to task until the entire process was complete. The notebook with templates and supply lists Wanda has put together is an amazing tool. Her expertise and experience were the perfect motivation I needed to help me get organized. Having her there to be able to "talk through" ideas and strategies helped me reach my goals for getting me and my family prepared!
We live in the Hollywood Hills and, this last summer with the earthquakes and fires, I knew it was past time to get it together! Peace of Mind Preparedness provided specific recommendations of action items that could be immediately implemented! One stellar example is the emergency kit recommended which meant we had N95 masks for this current pandemic! Forever grateful!
With Peace of Mind Preparedness, Wanda Vollmer has created a remarkable program to help people prepare for any kind of natural disaster. I attended one of her presentations, and I was so impressed. Her approach is practical and flexible, and whether she is working with an individual client or making a presentation, her intelligence, humor and expertise shine through. We never know when a disaster will strike, and Wanda can help all of us protect ourselves and our families. Working with Wanda is one of the best gifts you can give to the people you love.
Wanda will help you prepare for those emergency situations! She is a community leader participating with the Chamber of Commerce inaugural Leadership 2020-21, team leader for CERT and numerous other activities and is just a lovely person!
Thank you Wanda for helping me and my family understand how important it is to have a preparedness plan. After meeting with you I felt empowered and I truly appreciate the invaluable lessons you have taught me. You can clearly see how knowledgeable you are and I'm grateful we have Peace of Mind Preparedness helping our community. I have always felt overwhelmed with the idea of preparedness, but you made it easy and fun. Thanks to you I have an emergency kit in my garage and one in my car. I also sat down with my family and we talked about what we would do in an emergency. It feels really good to be prepared. Thank you Wanda!
I have had the privilege of working with Wanda Volmer through Carmel-by-the Sea's Community Emergency Response Team of which she is a co-captain. I have also attended two of her presentations on emergency preparedness. Wanda is an incredible leader for our CERT team and has implemented many improvements for our team. She leads with wisdom, warmth, professionalism, and expert guidance. As the Program Director for Monterey Peninsula College's Emergency Medical Technician classes, personal safety is the number one tenet of our program. Wanda's Peace of Mind Preparedness, adheres to this tenet as well. She expertly and warmly guides individuals, families, and businesses as they strive to prepare themselves for any emergency that may (and will inevitably) arise. She goes above and beyond to ensure her clients are prepared. I highly recommend Peace of Mind Preparedness.
Wanda and Peace of Mind Preparedness added to what my husband and I value greatly — Peace of Mind. We were feeling a little uncertain if our Earthquake plans and "go bag" were sufficient. Wanda stepped in to help. She gave us an invaluable list of emergency resources such as apps we could utilize, showed us what we might add to our go bag and made a point to offer suggestions about preparations for people with special needs.
I highly recommend Wanda from Peace of Mind Preparedness. She genuinely cares about each one of her clients and making a customized plan that works well for them. Wanda ensures that she sets families and groups up for success with educational materials, professional knowledge, and the resources and tools they may need to be as best prepared for an emergency as possible.
Wanda speaks preparedness! She is passionate about starting conversations, providing resources and answering questions related to getting and being prepared. I had the opportunity to participate in a co-hosted online workshop. While I have a go bag, I was reminded to refresh it, items that are helpful to include and the overall importance of taking the time to be prepared. Wanda has great information and is an expert!
Thank you Wanda for your informative meeting with our company. Your first-hand knowledge and tools for disaster preparedness will help us to put together a plan for business and for our homes.
Disaster preparedness can be an anxiety producing topic that many people do not willingly or readily participate in. Wanda presents this important topic thoughtfully, calmly in a simple step-by-step manner that permits the audience to take in the information and leave with the confidence to take action, the critical first step of any successful plan.
Wanda and I connected through a mutual friend, and wanted to learn more about marketing and how to further develop her business. She was very willing to have my students have her as a client for their class projects. She was very helpful and supportive, came to the presentations and also guest lectured in my classes. Very supporting and inspiring for our students to learn about her business and how she has helped families and other businesses through her services. Looking forward to future collaborations!
I am writing on behalf of the Pacific Grove Rotary Club. We had the foresight to ask Ms Wanda Vollmer to make a presentation to our members regarding Disaster Preparedness.

While this is a topic that puts anyone on edge because of its potential catastrophic effect, we found that Wanda presents with compassion, competence and humor so that we felt at ease and informed. We recommend a consultation with her or a presentation from her, as this would help a group or community address Disaster Preparedness with smarts and competence.
Fire Safe Council For Monterey County was so pleased with the exceptional product Wanda Vollmer produced for us. She quickly assessed our needs, made connections with partners and community members, and created a successful educational video that has engaged hundreds of viewers. We highly recommend her.
For their compassion and excellent guidance!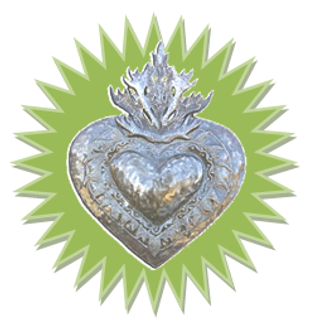 Peace of Mind Preparedness provides a gentle invitation to security and well being before a crisis. Preparedness is not an option, but a necessity, and this business has the best approach I've seen to inspire urgency and create calm through adequate preparation for any disaster. Call now.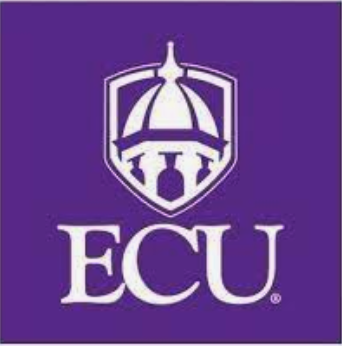 We were very fortunate to have Wanda Vollmer as a speaker at the Rural Disaster Mental Health Summit. Her topic was "The Empowering Benefits of Disaster Preparedness."  She was the culminating session speaker for our summit and a perfect fit as she shared her practical expertise regarding the fundamental strategies to help people prepare for crisis situations in advance, including specific information such as what to include in personal emergency kits! 
Wanda at Peace of Mind Preparedness is truly fantastic and an amazing resource. She loves what she does and it shows. Wanda will come to your home or business to help you be prepared. She is knowledgeable, responsive, and makes the process fun and enjoyable.
Wanda is so very dedicated to her amazing work and
is a pleasure to know.
Wanda works very closely with the first responders in our community, as such she is about as prepared as anyone can be to help us (who are not so prepared) know what we should know in a potential disaster, emergency, or troubling experience. She does so with a caring, fun, and personal approach. Thank you Wanda! I not only feel safer, I actually am because of you!
After witnessing the traumatic and often chaotic evacuations from recent natural disasters, I reached out to Peace of Mind Preparedness to develop a custom emergency preparation plan for my household. Peace of Mind was my primary motivation. I was anxious to be empowered and prepared to make the right decisions when disaster strikes. I was impressed with Wanda's professional approach drawing on her extensive experience in this field. I now have a several well stocked emergency kits, in my vehicle and residence, a rehearsed evacuation and communication plan and a quick reference guide for various disaster scenarios. I get regular updates through her social media and remain grateful for her personal interest and support. Wanda is a tremendous asset to our community and I encourage others to reach out to her for consultation. It could save your life.
In 2019 we hired Wanda, from Peace of Mind Preparedness, to help our family prepare for emergency situations. Wanda met with our family (two adults, four kids, two cats and one dog) and helped us come up with an emergency plan tailored to our specific needs. With all of the people and animals involved it was no easy task, yet with Wanda's help we were able to create a fully formed plan. The meeting and the preparation made the whole family feel more at ease because we all feel more knowledgeable about what to do, where to go, and who to contact during an emergency. To this day, when we discuss our emergency plans with the kids, we always refer to 'What Wanda said..'. I have noticed the kids remember a lot more about the talk Wanda had with them than they do about things we have told them over and over again. Additionally, the initial meeting and setting the plan was just the beginning. Wanda continues to check in with us to make sure we are ok. During the 2020 Carmel Fires Wanda was sending us updates, resources, and made sure we were ok and had everything we needed. We all know Wanda is there for us if we are ever in need of her help, and knowing that makes a huge positive impact on the way we will handle emergencies in the future. We highly recommend you contact Wanda to help you and your family prepare. Her knowledge and input is invaluable.
Our non-profit organization, the Community Emergency Response Volunteers (CERV) of the Monterey Peninsula, hired Wanda to prepare and present face-to-face and Zoom presentations to wide audiences during the Listos California Campaign in 2019 and 2020. She did a stellar job, was engaging, and her content was well-organized and reflected her wide expertise. In addition, Wanda showed a sensitivity and compassion for those she works with, handling questions with respect and providing answers that are easy to understand.
We appreciate Peace of Mind Preparedness for helping my family and I prepare for another evacuation. Living in Carmel Valley, we were directly affected by the Carmel Fire this year. The fact that Wanda has been through a wildfire herself, really hit home for me. We not only feel better prepared but also she taught us skills we did not know. I have a whole new outlook.
Wanda knows her stuff! We were quite impressed with her knowledge, attention to detail and common sense presentation. The kit she provided has been invaluable in developing our own preparedness and Peace of Mind. Thank you Wanda for taking the time to guide us through this all with your thorough explanations reinforced by your personal experiences. Given the recent events, it is clear that there is no time these days to not be prepared.
Wanda is dedicated to making a difference.
Wanda is incredible! She's able to bring ease and safety into challenging and critical conversations. I learned a lot about opportunities that could improve the safety of my family and the resources in Monterey and the surrounding community as we move into a time of more environmental catastrophe. I would definitely recommend talking with Wanda if you are interested in learning about how to be prepared for when shit will happen.
Wanda was a guest speaker in my Social Entrepreneurship class at CSU Monterey Bay. She spoke to my students about the economic and social mission of Peace of Mind Preparedness, and timely enough, discussed disaster preparedness right before the break of the pandemic and the eventual fires that hit the Central Coast area. Wanda has a wealth of knowledge and skill set related to disaster preparedness. More importantly, she is passionate about her work and extremely generous about sharing expertise. Wanda has been a great supporter of our responsible business program and I look forward to continuing working with her!

Thank you Wanda for the thorough presentation today and guiding our group on how to prepare for the unknown. Your talk was insightful and eye opening. I'm so glad to have you as a resource for my clients and my family. I'm looking forward to working together in the near future.
Wanda is a good friend and also gave me the honor of helping her brand her business. She's a thoughtful, intuitive businesswoman who creates quality connections with her clients. Wanda has had a lifelong desire to help people prepare for emergency situations and she has the background and experience to qualify her to do this work. In addition, Wanda is a good person and a warm, caring friend and consultant.