Whether You are a

FAMILY OF FOUR

The Time to Prepare

IS NOW
"It wasn't raining when Noah built the ark."
– Howard Ruff
When the unexpected happens, will you be prepared with a written, accessible plan that's been communicated to those you love or are responsible for? From earthquakes to tornadoes, floods to long-term power outages, viruses to wildfires, our comfortable world is not a given, nor a right, and our responsibility to ourselves, our loved ones, and our employees is to anticipate and prepare.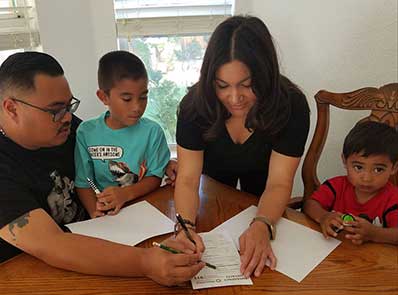 CRAFT A PLAN
What do I need to take into account when creating an evacuation plan? - - - How do I create a family or business emergency plan? Where do I keep it and how do I communicate and update it? - - - How often should we update it?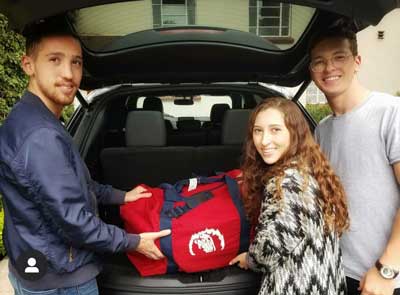 BUILD A KIT
Does preparedness look different based on disaster type? - - - What specific needs might I have in my household or business that will need to be taken into account during a disaster? - - - Disaster Preparedness Monterey, CA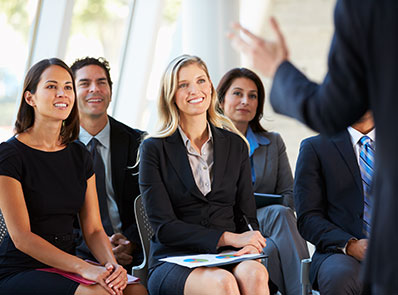 COMMUNICATE
How do I sign up for emergency alerts and warnings in my area? - - - How do I create a communication plan if I don't have access to my standard forms of communication? - - - How often do we practice our plan?
What would you have done differently if you knew you were going to watch your home or business burn down today?
Peace of Mind Preparedness will help you craft a plan, communicate it to your loved ones and those you're responsible for, build a disaster kit, and follow up to ensure adequate preparation. You, your family, and your employees can't afford not to be prepared for the next disaster. Peace of Mind Preparedness is a disaster preparedness consulting firm that is local to the Monterey Bay Area in California and also serves families and businesses throughout the country through professional development sessions for groups of any size. Request your free 15 minute consultation today.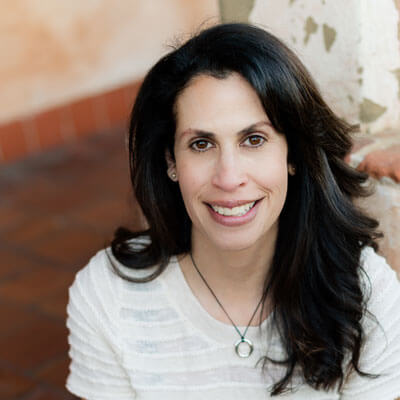 As a child living on a ranch in San Luis Obispo, I remember the wildfires that would frequently threaten our property and livestock and will never forget being awoken in the middle of the night to evacuate during one particularly fast-moving fire. At the age of 24 I created my first preparedness and communication plan for my family and knew I'd found my calling.
I worked for the American Red Cross as a Community Engagement Manager, serving as the lead functional expert for Red Cross Preparedness programs and community partner development and reached over 10,000 individuals with community disaster education programs in addition to recruiting, training, and managing  volunteers.

I currently serve as Captain of our Carmel C.E.R.T. Team (Community Emergency Response Team). This program focuses on disaster preparedness, search and rescue, team organization and disaster medical operations. We work side by side with first responders who rely on us during disaster situations. As a passionate community volunteer, I am proud to serve many service organizations in my community.
Disaster Preparedness Monterey
"Help yourself and your community by being prepared for an emergency."

Paul Tomasi, Carmel-by-the-Sea Chief of Police

"You never know when the next emergency situation is going to happen, but we can all be better prepared to handle them when they occur. Wanda has the experience and knowledge to get you prepared for any type of emergency that may happen. I've been fortunate to listen to Wanda speak about emergency preparedness on multiple occasions.
If you are prepared it helps emergency responders and having someone like Wanda educating our public is critical to how well your emergency responders can react during an emergency. Help yourself and help your community by being prepared."
Paul Tomasi
Carmel-by-the-Sea Chief of Police & Mission Trail Lions Club President 2019/20
Peace of Mind Preparedness provides a gentle invitation to security and well being before a crisis. Preparedness is not an option, but a necessity, and this business has the best approach I've seen to inspire urgency and create calm through adequate preparation for any disaster. Call now.
Shary Farr, Founder
Partners for Transitions
(Professional Development Session for all Employees)
We live in the Hollywood Hills and, this last summer with the earthquakes and fires, I knew it was past time to get it together! Peace of Mind Preparedness provided specific recommendations of action items that could be immediately implemented! One stellar example is the emergency kit recommended which meant we had N95 masks for this current pandemic! Forever grateful!
 Nicole Chahrouri
We were very fortunate to have Wanda Vollmer as a speaker at the Rural Disaster Mental Health Summit. Her topic was "The Empowering Benefits of Disaster Preparedness."  She was the culminating session speaker for our summit and a perfect fit as she shared her practical expertise regarding the fundamental strategies to help people prepare for crisis situations in advance, including specific information such as what to include in personal emergency kits! 
Loni Crumb, PhD, LCMHCS
Assistant Professor, 
Counselor Education Program
East Carolina University